Sponsored By:

Official Smartphone:

---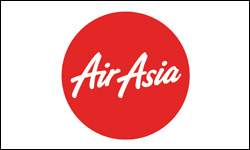 AirAsia
AirAsia, the leading and largest low-cost carrier in Asia, services the most extensive network with 85 destinations. Within 11 years of operations, AirAsia has carried over 180 million guests and grown its fleet from just two aircraft to 120. The airline today is proud to be a truly ASEAN (Association of Southeast Asian Nations) airline with established operations based in Malaysia, Indonesia, Thailand, Japan and the Philippines servicing a network stretching across all ASEAN countries, China, India and Australia. AirAsia was named the World's Best Low Cost Airline in the annual World Airline Survey by Skytrax for four consecutive years in 2009, 2010, 2011, 2012.
For more updates on AirAsia's latest innovations, as well as promotions, activities and contests, connect with them via Twitter or Facebook.
---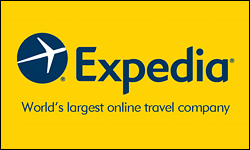 EXPEDIA
Expedia is the world's largest online travel company. It operates 30 local websites, employs over 12,000 staff worldwide and has a turnover of over USD 34 billion in gross booking. It prides itself in helping travelers plan and book their travel by providing a personalized service, the latest technology, as well as a wide selection of over 200,000 hotels and 400 airlines of holiday packages, flights and hotel bookings to suit all travelling needs. In Asia, Expedia operates 11 sites including Singapore, Malaysia, Thailand, Indonesia, Philippines, Vietnam, Hong Kong, Taiwan, Japan, Korea and India. Expedia has been awarded the 'Best Online Travel Agent' in 2010, 2011 and 2012 by TTG Asia, Asia-Pacific's leading travel trade publication.
Follow Expedia on Instagram and Twitter to stay up to date with their latest deals, promotions and contests.
---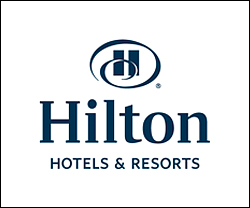 Hilton Hotels & Resorts
One of the most recognized names in the industry, Hilton Hotels & Resorts stands as the stylish, forward thinking global leader in hospitality. From inaugural balls and Hollywood award galas to business events and days to remember, Hilton is where the world makes history, closes the deal, toasts special occasions and gets away from it all. The flagship brand of Hilton Worldwide continues to build upon its legacy of innovation by developing products and services to meet the needs of tomorrow's savvy global travelers while more than 144,000 Team Members shape experiences in which every guest feels cared for, valued and respected. Today, the Hilton Hotels & Resorts portfolio includes more than 550 hotels in 80 countries and the brand remains synonymous with "hotel". Access the latest Hilton news at news.hilton.com or begin your journey at www.hilton.com. Social media users can engage with Hilton at www.twitter.com/hiltonhotels, www.facebook.com/hilton and www.youtube.com/hilton. Hilton Hotels & Resorts is one of Hilton Worldwide's ten market-leading brands.
---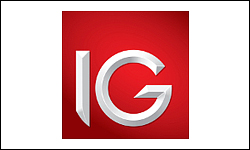 IG
IG is the world's No.1 CFD provider*. IG leads the CFD industry through innovation, quality service and transparent, value-for-money trading. IG is part of a FTSE® 250 Index group company with offices in 14 countries, serving over 140,000 clients worldwide, making millions of trades every month. Headquartered in London, IG services Asia-based traders from its offices in Australia, Singapore and Japan. IG offers CFDs on forex, shares, stock indices, commodities and more, providing an award-winning trading platform, mobile apps for smartphones, competitive pricing rates and a range of risk management tools. IG is a fully licensed and regulated company, including by MAS and IE Singapore in Singapore, ASIC in Australia, JFSA in Japan and FSA in UK.
*IG is the world's largest retail CFD provider by revenue (excluding FX). Source: Published financial statements. As at August 2012.

---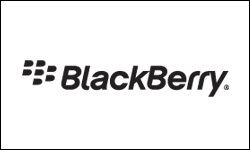 BlackBerry
BlackBerry is a global leader in wireless innovation. Since the introduction of the BlackBerry solution in 1999, our products and services have changed the way millions of people around the world stay connected. With the launch of BlackBerry® 10, we have re-designed, re-engineered and re-invented BlackBerry.